Rediscover space and movement.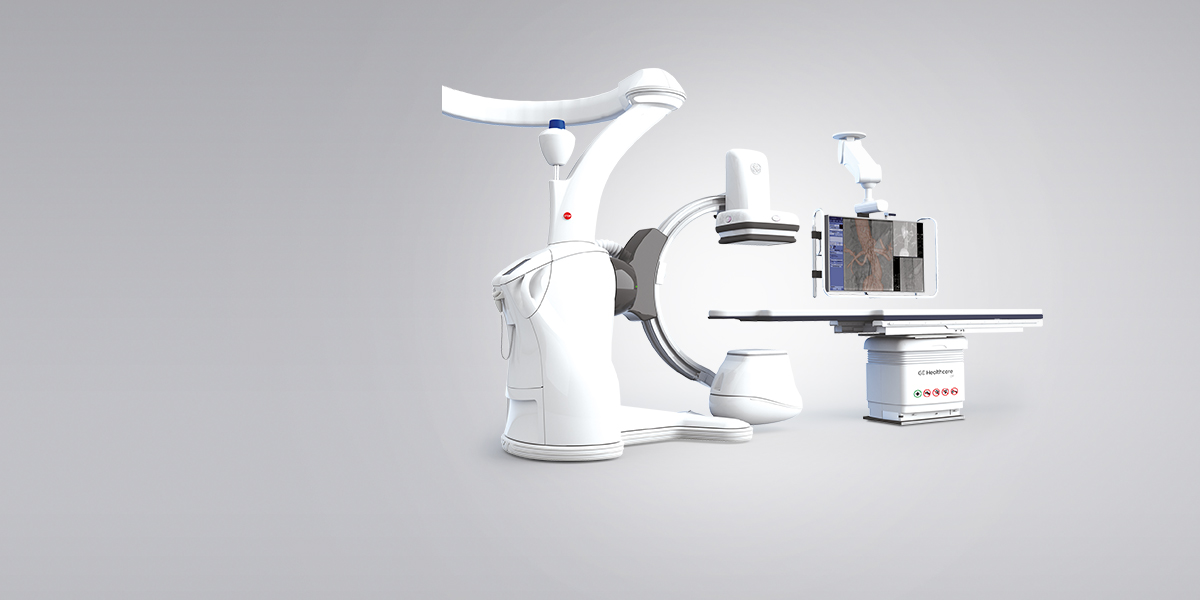 The Discovery* IGS 730 angiography system brings both extremely high-quality imaging and complete workspace freedom to the hybrid operating room to perform cardiac angulations without compromising detector coverage for endovascular procedures.
Its unique mobile platform brings all the power of a fixed imaging system to the table, yet it can be moved aside, so multi-disciplinary teams can complete procedures comfortably, with unobstructed access to patients.
High-end fluoroscopy image guidance, advanced applications, 3D image fusion – it all comes on a sophisticated gantry that travels on predefined paths with laser-guided precision.
Now one room accommodates a wide range of endovascular, cardiac, hybrid and open surgical procedures, free of interference from fixed floor or ceiling system structures.